TLVFest Drag Star Search
Saturday, 2 June, Tel Aviv CInematheque
20:00 – cocktail with DJ Natisha for ticket holders only
21:00 – main event, hosted by Galina Port de Bras and Talula Bonet.
Mid-show performance – Yoni Livneh and other surprises.
23:00 – special Drag Star Search after party at the NYX Hotel, with DJ Daniel Assulin, Galina Port de Bras, Asis D'Orange, Ana Tachment, Glory Hollywood and 2018 drag search winner.
Admission:
Rows 2-8: NIS 200 per seat
Rows 11-19: NIS 150 per seat
No online ticket sale. Tickets available only from the box office or at tel. no. 03-6060800, ext. 9.
Entrance to members is subject to ticket purchase; all reductions and free entrances are void.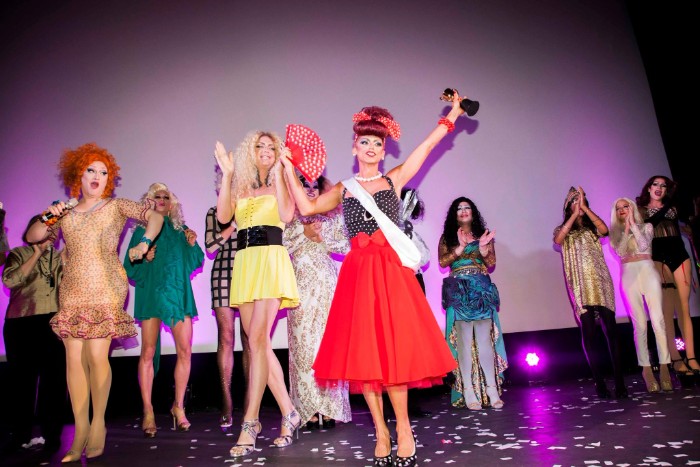 The Jury:
Miss Peppermint – runner-up on RuPaul's Drag Race Season 9, Miss Peppermint made headlines when she came out as trans during filming of the show. She is regarded as New York City's most successful drag queen over the past several years.
On June 23, 2018, Miss Peppermint will make her Broadway debut in Head Over Heels, a musical inspired by The Go-Go's music and produced by Gwyneth Paltrow. She is the first trans-woman to play a leading role in a Broadway show.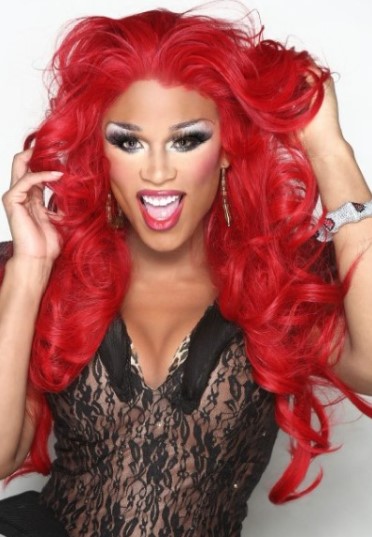 Alexis Michelle – having made it to 5th place on the Season 9 of RuPaul's Drag Race, Alexis Michelle is the winner of the 5th season of So You Think You Can Drag, the popular Broadway drag contest. She is a regular performer in NYC's hottest clubs, such as The West End and Barracuda. Her successful one-woman show, Alexis Lives! is regularly featured on The Green Room, where she can be seen singing live. Michelle is the undoubted, number-one expert on Broadway musicals.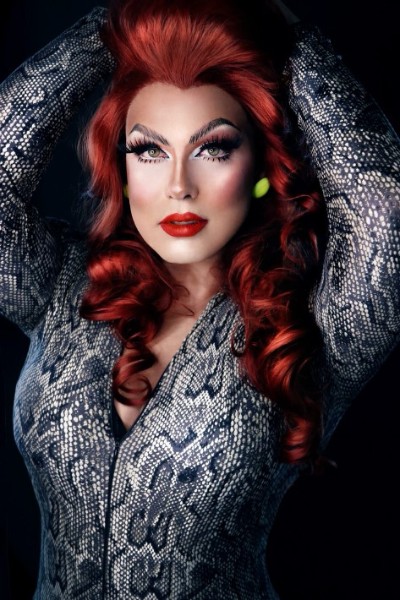 Miss Laila Carry is a drag icon with a reputation stretching over two decades. Changing characters at break-neck, virtuoso speed, she integrates humor, satire, and an amazing visual dimension into her performances. Her presence in any event or show is a unique, unforgettable experience. She starred in various TV programs and entertainment shows (The Sheniliot, Good Night Israel, One – the Rita Show, among others), and acted in the Israeli film Antarctica.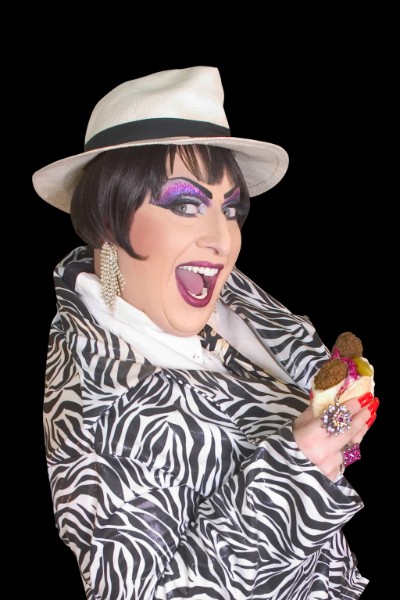 The Hostesses:
Gallina Port Des Bras – this dance and theater student was an original Holy Wigs cast member. Following her departure from the group, she set up Israel's first drag school. The founder of successful drag party line WERK, she is the spiritual mother of Israeli drag queens and kings and performs, hosts, and judges in drag contests across the country. She also performs rabbinical and LGBT wedding ceremony hosting duties and is the annual hostess of the Jerusalem Pride Parade. Involved in various social activism, her day job is being the spokesperson of Amnesty Israel. In 2017, she teamed up with TLVFest Director Yair Hochner to establish the TLVFest Drag Star Search.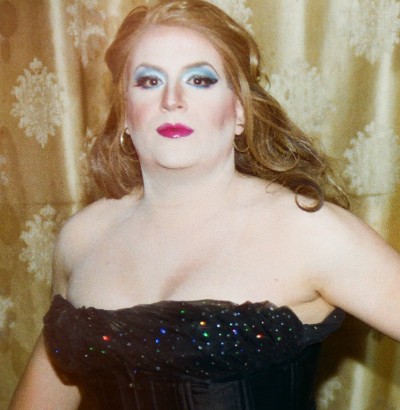 Talula Bonet – a founding member of Holy Wigs, Bonet is one of the most well-known and sought-after Israeli drag queens. A professional actress, Bonet has starred in HaBima, Israel's National Theater, as well as at Gesher Theater; her one-woman show Malkat HaKim'at, at the Tzavta Theater, has achieved cult status. For a decade Bonet regularly hosted famed gay bar Evita's drag line, as well as that of Jerusalem bar Gevald. Her professionalism, experience, ability, and talent, are second to none, and have allowed her to break across the borders of the local drag scene and to promote many an Israeli queen and king.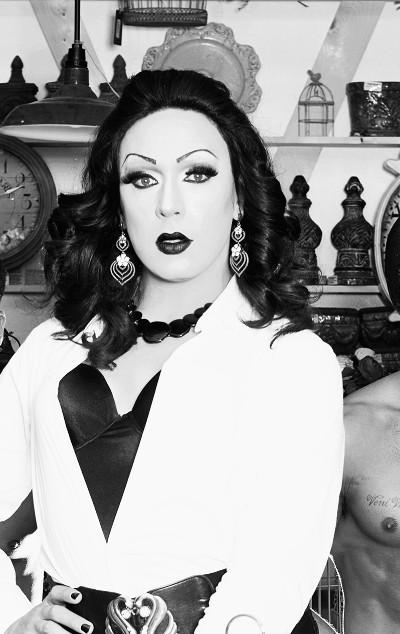 Special Mid-Show Performance
Yoni Livneh is a singer-songwriter who has one the ACUM Prize for his composition of his second album, HaRofeh Lishvurei Lev. His songs are candid, humorous stories of male relationships. Livneh has collaborated with many Israeli pop artist, including Ruti Navon, Daniella Spektor, and others. Accompanied by guitarist Yael Rosenblatt.
Hanan Ben Simon works within the interesting middle ground between mainstream and sub-culture. On the one hand, he rose to fame as a first-season finalist in TV show The Voice; on the other hand, he plays music in several artistic, theatrical experimental groups. From this middle ground rose his promising debut album, Toy Store, produced by Re'a Mochiach.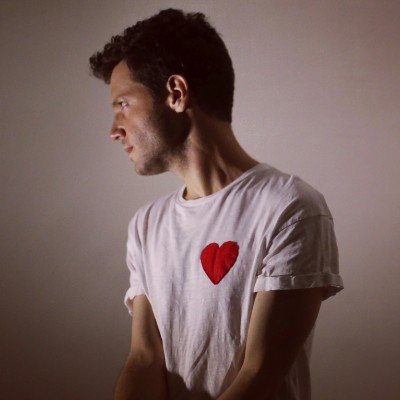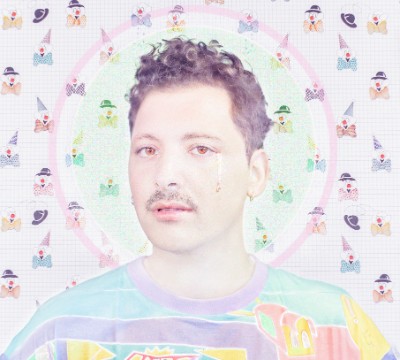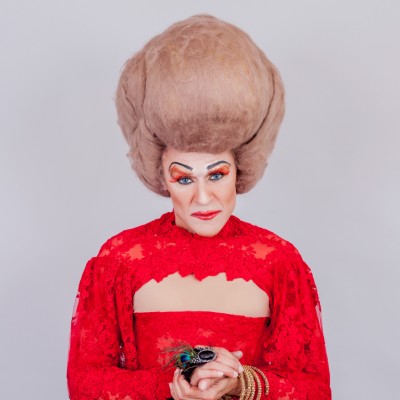 Zaza

A multi-disciplinary artist who spreads glitter across the universe, delves into the mystery of sequins, and relieves the agony of corsets.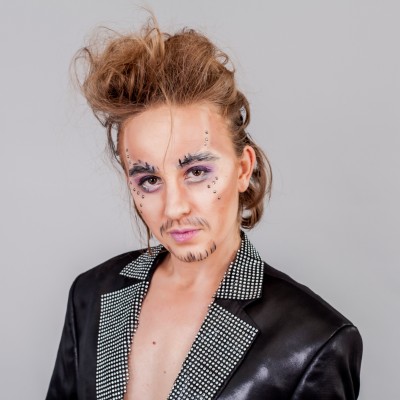 The Artists Formerly Known as Anton
commanding all languages and genders, what he loves most is combining the two in order to talk in the language of the body. Will succumb to anything under modest pressure.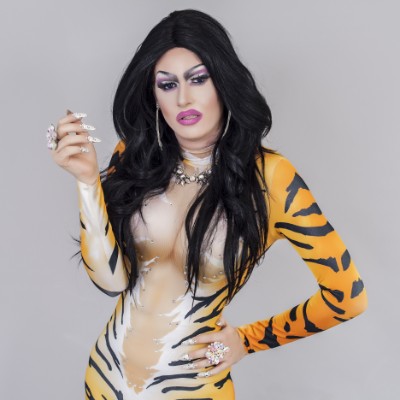 Christina Fox
This young ball of fire yearns for the stage in all of her physical might. A former acrobat, she is able to lip-sync and dance while balancing chairs on her nose, earrings on her nails, and alcohol in her blood.
Fluid Snow

Taking up drag pushed Lee into finding his identity anew. Today, he uses this art as a platform for crossing borders, revolt against Gender, and rediscovering himself.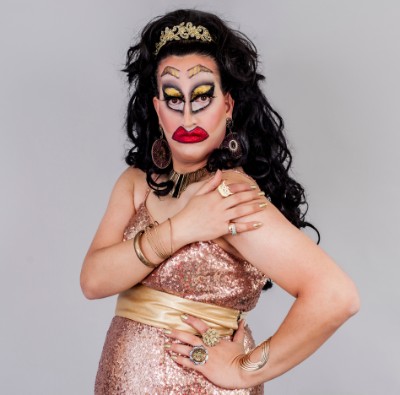 Joanna Russ

This village girl has turned into a metropolitan clown. She loves to take children on nature hikes with paint brushes, and is never without a burrito.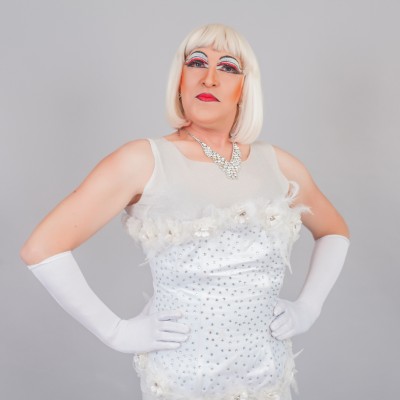 Mamasha Courage
Mamasha has five life rules: Mamasha is always right; in the event she is not, see first principle; should you enter into conflict with Mamasha, you might as well play dead; this way you will never ruin your friendship with her; and if you feel life is hard and joyless – think of Mamasha, she's having it much worse!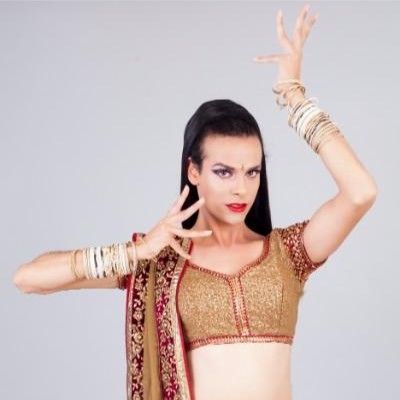 Miss India

A decorated, world-renowned Bollywood-style dancer, Miss India is a new arrival in Israel's drag scene, but one who has already captured many a heart and a stage.