Monday, June 4, 2018, 18:00 Cinematheque 1
Tickets are available at 03-6060800 ext. 9
or via this link
Duration: 67 minutes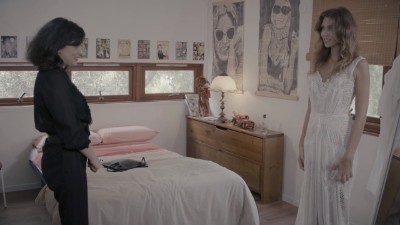 With this ring
Director: Natalie Gattegno
Israel 2017, 8 min., Hebrew with English subtitles
As Ronny, a bride on her wedding day, takes a break before the ceremony, Lilach drops in for a visit. The two women reminisce about their shared past. Gradually, the atmosphere intensifies. Just then, the groom's mother is accidentally exposed to their moment of intimacy.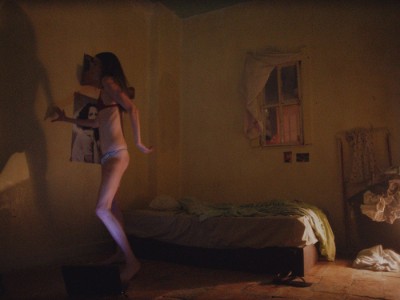 Ella's Men
Director: Oren Adaf
Israel 2016, 19 min., Hebrew with English subtitles
This film moves between autobiography and fiction and male and female. Ella awaits her lover, nurses him, and dances for him.
(Out of the competition)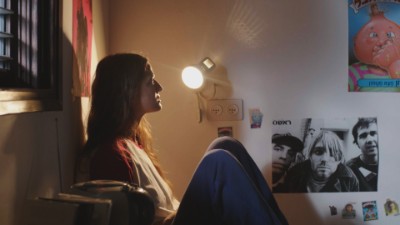 Late in my life
Director: Ligal Mor
Israel 2017, 15 min., Hebrew with English subtitles
Following her father's death, Aline comes back to the kibbutz. She is now a strong transgender woman, but the encounter with the closed society where she grew up, and especially with her brother, proves to be contentious. Her brother is in denial about the changes she has gone through, and their meeting challenges their common memories.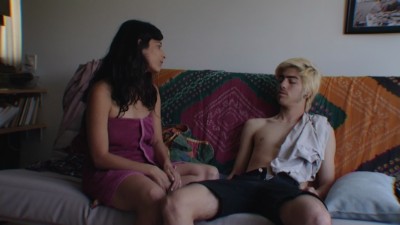 Out
Director: Uri Shachter
Israel 2016, 19 min., Hebrew with English subtitles
The identity of a young teenager is compromised by the announcement of his father's homosexuality.
(Out of the competition)
Izy
Dir: Yair Agmon & Tamar Kay
Israel 2018, 6 min, Hebrew with English subtitles
A documentary love portrait. Eze Raymond has never been able to approach other men. Today, at the age of 82, he spends his days in his small apartment in Tel Aviv, and longs for dreams that may never come true.
(Out of the competition)