Saturday, June 2, 2018, 21:30 Cinematheque 1 Tickets
Saturday, June 9, 2018, 12:00 Cinematheque 1 Tickets
Tickets are also available at 03-6060800 ext. 9


Embrasse-moi!
Directors: Océane Michel, Cyprien Vial
Producers: Maxime Delauney, Romain Rousseau
Cast: Océane Michel, Alice Pol, Michèle Laroque
France, 2017, 86 min., French with Hebrew and English subtitles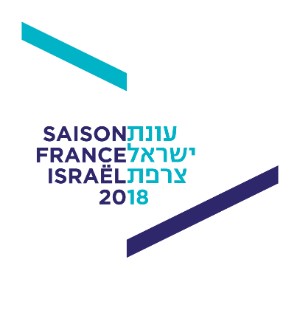 Festivals:
Désir Désirs Festival France 2018
Montreal LGBT Film Festival 2017
Hong Kong LGBT Film Festival 2017
The debut film by French comedian Océane Michel is one of the most refreshing comedies of the year.
A morning jog in the park gone wrong brings together Océane and Cécile. Océane is smitten, convinced that Cécile is the love of her life. But Océane, who is an expert physiotherapist whose magic touch is much appreciated by many women, has had many lovers, and has a mile-long list of ex-girlfriends. She also loves being life of the party and attract the attention of the women around her. In addition, her crazy family further contributes to this complicated situation. Will she be able to change so as to prove the reserved Cécile that she is her one and only?
Océane Michel, in her directorial and acting debut, is a real find for international audiences. Alice Pol, whom Israeli audiences will remember from her appearances in Superchondriac and Un Plus Une, proves that she is not only beautiful, but also blessed with extraordinary comic skills.