Friday, June 1, 2018, 18:00 Cinematheque 2 Tickets
Monday, June 4, 2018, 22:00 Cinematheque 2 Tickets
Tickets are also available at 03-6060800 ext. 9

Director: Yony Leyser
Producers: Yony Leyser, Thomas Janze
Featuring: Kim Gordon, Peaches, Genesis P-Orridge
Germany, 2017, 83 min., English with Hebrew subtitles
Festivals:
homochrom Cologne 2017 – Best Documentary Award
Rio de Janeiro International Film Festival – Felix Award for Best Documentary
Sheffield International Documentary Festival 2017
In association with Hot 8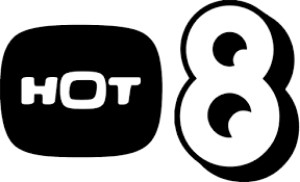 Yony Leyser's film is a colorful portrait of an era when LGBT people had enough of pretending to be straight. Their dissatisfaction with bourgeois aspects of the LGBT liberation movement and with the overt masculinity of the Punk scene in the 1980's gave rise to Queercore. With an artist's hand and at dazzling speed, Leyser describe the anarchist struggle that, for a single historic moment, saw punk and gay culture embrace each other. It was in Toronto, where experimental films made by Bruce La Bruce and G.B. Jones expressed a novel sort of aesthetics, that Queercore had its origin. Homemade magazines that circulated across North America helped spread the word. In San Francisco, a magazine called Homocore was launched; the film features partially-animated content from that magazine. Also featured are excerpts from experimental films dating to the 1980s and 90s, interviews with major Queercore figures, and archive materials from bands such as Pansy Division, A.S.F., and Tribe 8.
Queercore: How to Punk a Revolution, confronts audiences with a dilemma: has the queer community become too mainstream – and if so, should this process not be stopped in favor of a more radical alternative?
Director in attendance.
Screening on June 1 hosted by Amit Itzcar
Screening on June 4 hosted by Elliott.