November 28, 21:00 Tel Aviv CInematheque | Tickets
Tickets for the screening in Tel Aviv are also available at
03-6060800 ext. 9
SPECIAL SCREENING FOR THE TRANSGENDER DAY OF REMEMBRANCE
Obscuro Barroco
Director & Producer: Evangelia Kranioti
France/Greece, 2018, 60 min., Portuguese with Hebrew subtitles
Festivals:
Berlin International Film Festival 2018 – Jury Award
In association with the Embassy of Brazil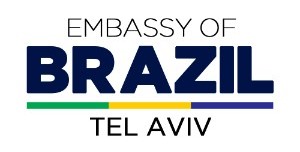 Rio de Janeiro is the city of dreams and nightmares. It is constantly changing: misty forests, golden beaches, mountains and plains, nature and urbanity, poverty and wealth, melancholy and happiness. Director Evangelia Kranioti studies in a poetic, inspiring manner the local queer culture, which only penetrates into mainstream society during the city's famous carnival. Only at carnival time do the nocturnal inhabitants of the local queer scene become the center of attention. Using masks, heavy makeup, naked bodies, grandiose scenery, and fireworks, those living on the sidelines merge with the mainstream and take part in the celebration, which has become, in light of the political situation in the country, also a public protest against the government.
Obscuro Barroco is mesmerizingly narrated by local trans icon Luana Muniz. It is a unique cinematic experience of sounds, images, and voices.
The film is only 60 minutes long, but it will linger in your memory for a long time to come.