Friday, June 7, 2019, 16:30 Cinematheque 1
Tickets are available at 03-6060800 ext. 9
or via this link
Duration: 60 minutes
The Fair
Dir: Shiri Havazelet
Israel, 2018, 14min, Hebrew with English subtitles
Reut, a volunteer on her national service year, is growing anxious over the upcoming fair, however having to deal with the complicated relationships at her commune pushes her to get involved with other affairs.
Moving Day
Director: Regev Berkovitz
Israel, 2019, 19min, Hebrew with English subtitles
Yariv is a devoted father who is helping his son move in together with his new boyfriend. Following some plumbing issues in the building, Yariv realizes Dekel is in fact living right above a gay sauna.
As You Wish
Director: Ayelet Lerman
Israel, 2019, 10min, Hebrew with English subtitles
Noga is an intensely spirited teenager. She meets her counsellor, Uri who is trans; a fact which she uses as an excuse to run away. Uri, however, is not about to give up on her that easily. What is she running away from?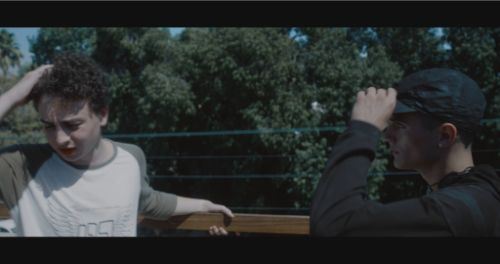 The First Day of Summer
Directors: Dor Y. Levy, Oron Golan
Israel, 2019, 8min, Hebrew with English subtitles
It's the first day of the summer holidays and Yotam, a teenager, is left in a large, imposing villa all on his own; until a surprise run-in with a prowler – his classmate – changes things.
Trash
Director: Bar Cohen
Israel, 2018, 7min, Hebrew with English subtitles
Hilla, a young trans woman, has locked herself in her home and will not leave the house. When her neighbour comes knocking at her door, demanding that she dispose of the trash bags she'd left out in the building corridor, she must confront both him and the outside world.
Bloom
Director: Almog Ganot
Israel, 2019, 11min, Hebrew with English subtitles
A young student returns to his Kibbutz apartment one afternoon and discovers he cannot find his key. The situation takes him to get aligned with his concealed feelings.