Tuesday, June 11, 2019, 18:00 Cinematheque 1
Tickets are available at 03-6060800 ext. 9
or via this link
Duration: 90 minutes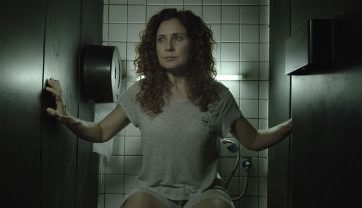 TOM
Director: Rotem Katz
Israel, 2018, 14min, Hebrew with English subtitles
In the dead of night, Iris embarks on an excruciating journey which perhaps, for the first time, may put her mind at ease
(Outside competition).
BlinDate
Director: Itzik Amar
Israel, 2019, 5min, Hebrew with English subtitles
A couple emerges from a bar after a successful date. When the man tries to take more than what the girl is offering, the tables are turned, and he is given a lesson on power dynamics.
Rubber Dolphin
Director: Ori Aharon
Israel, 2018, 28min, Hebrew with English subtitles
Two men who have only just met, spend a passionate night in a Tel Aviv apartment. They have sex, they talk; it all feels so intimate. That is, until the yearning for love enters the room.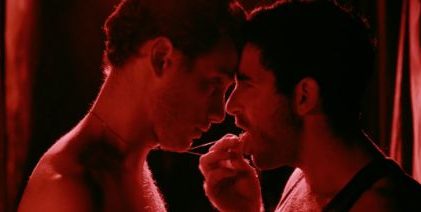 Tikva
Dir: Etamar Kadusheviz
Israel, 2018, 14min, Hebrew with English subtitles
Daniel, an ultra-right-wing gay man finds himself all horny following a violent right wing demonstration and arranges a sex date with his lover.
Night of Love
Dir: Omri Loukas
Israel, 2018, 25min, Hebrew and English with English subtitles
Jonathan absconds from the army in order to save his relationship with his then-boyfriend, only his efforts prove unsuccessful. Devasted, confused and with nowhere to sleep, Jonathan embarks on a nocturnal adventure around Tel Aviv in search of some solace.