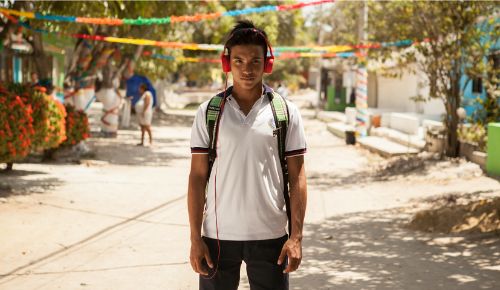 Dario
Dir: Jorge A. Trujillo Gil, Manuel Kinzer
Production: Manuel Kinzer
Cast: Javier Alberto Bula García
Columbia/Germany, 2018, 15min, Spanish with English subtitles
17-year-old Dario has a passion for dance. His mother is worried he won't grow up to become a "real man." Instead, she forces him to spend his days at his uncle's shop. Will Dario get to dance at the upcoming carnival?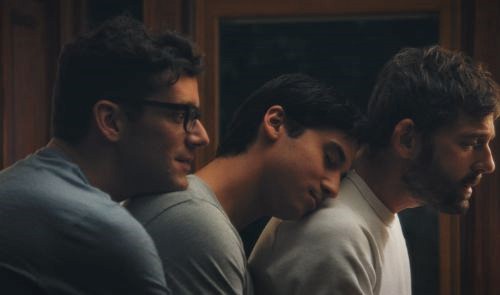 Lavender
Dir: Matthew Puccini
Production: Casey Bader, Corey Deckler, Tyler Rabinowitz
Cast: Michael Urie, Michael Hsu Rosen, Ken Barnett
USA, 2019, 11min, English, no subtitles.
2019 Sundance
A young man in a relationship with an older couple, must deal with an unexpected curveball.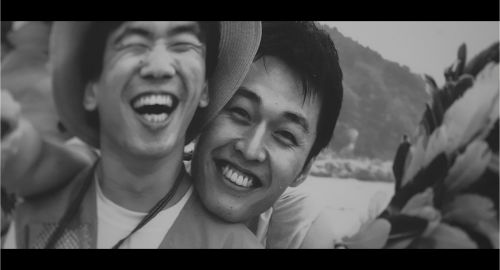 Hands and Wings
Dir: Sungbin Byun
Production: Sungbin Byun
Cast: Seonghoon Hong
South Korea, 2019, 18min, Korean with English subtitles.
2019 Slamdance
A mother helps her disabled son masturbate seeing as he suffers from a condition that won't let him masturbate himself. One day, he rejects his mother's helping hand.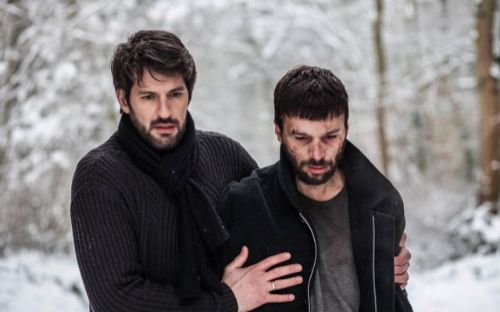 Chechnya
Dir: Jordan Goldnadel
Production: Salam Jawad
Cast: Ambroise Divaret, Evgeny Gordeyev
France, 2018, 15min, Russian with English subtitles.
29-year-old Doga works at his family restaurant in Chechnya. When his secret lover, Ruslan, is suddenly arrested, Doga realizes it's only a matter of days before he is next.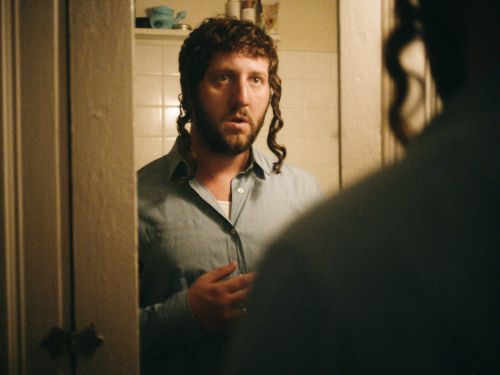 Black Hat
Dir: Sarah Smith
Production: Yaniv Rokah, Phillip Guttmann, Loriel Samaras
Cast: Adam Silver, Shelly Kurtz
USA, 2019, 15min, English, no subtitles.
2019 Tribeca
Shmuel is a devout Hassidic Jew who leads a fairly simple life. When his wife and daughters go out of town for a few days, Shmuel will step out of his otherwise simple day-to-day life into the far more complicated world of the night.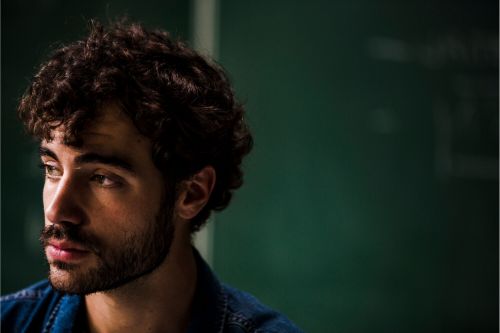 Among Students
Dir: Jannik Gensler
Production: Jannik Gensler
Cast: Giovanni Funiati
Germany, 2019, 90min, German with English subtitles.
Tobias witnesses the daily bullying of one of his gay students. One day he decides he can no longer hold his tongue, and takes action.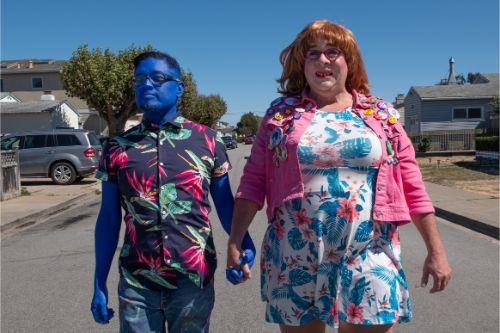 Eat the Rainbow
Dir: Brian Benson
Production: Brian Benson, Michael Oberst
Cast: H.P. Mendoza, Dolores Huerta
USA, 2019, 19min, English, no subtitles.
A musical fable about non-binary Bayani who moves into a conservative, suburban neighborhood where they disrupt the otherwise comfortable homogeny.