Wednesday, June 12, 2019, 16:00 Cinematheque 1
Tickets are available at 03-6060800 ext. 9
or via this link
Duration: 80 minutes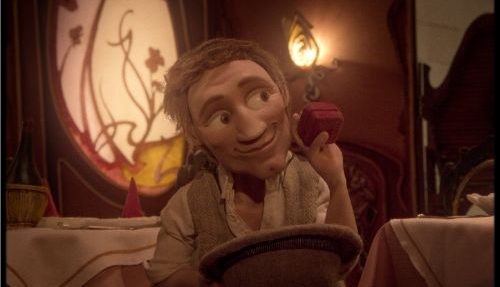 The Proposal
Dir: Gerlando Infuso
Production: Marie Volkenner
Belgium, 2019, 15min, French with English subtitles

A young couple goes out to their favourite restaurant. The guy intends to ask the girl to marry him, but the chef has altogether different plans for the pair.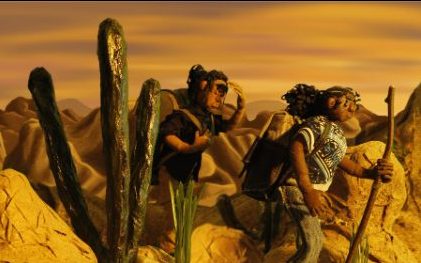 ABEO
Dir: Brenda Lopez
Canada, 2018, 7min, English, no subtitles
This is Nadia's and Lupe's journey – two immigrants who risk their lives crossing the Arizona desert in search of a better life.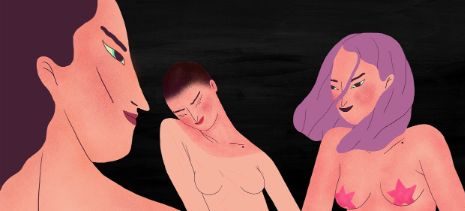 Entropia
Dir: Flóra Anna Buda
Hungary, 2018, 10min, nonverbal
Berlinale 2019
Three women, three lifelines in parallel worlds; that is, until the moment a fly causes a glitch in the system. The universe collapses, sex is in the air and the stars twinkle bright!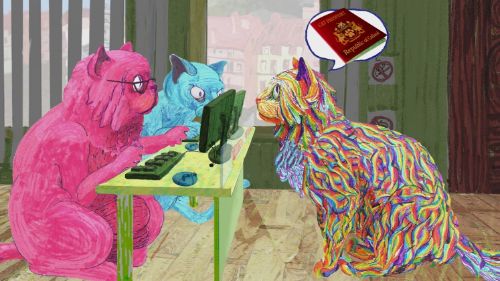 Rebellious Essence
Dir: Ana Čigon
Slovenia, 2018, 5min, Slovenian, English and Catese

A cat walks into the Ministry of Feline Affairs to apply for a passport. It all goes rather smoothly, that is until the two ministry officials demand to know the cat's gender.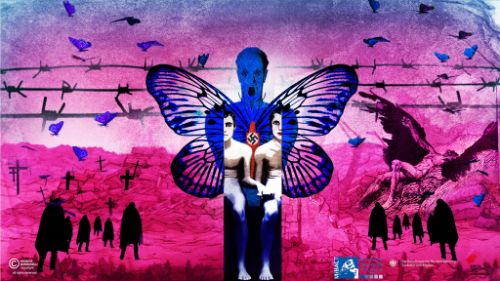 Butterflies in Berlin – Diary of a Soul Split in Two
Dir: Monica Manganelli
Production: Antonio Luca Padovani
Italy/Germany, 2019, 30min, English, no subtitles

The year is 1933. Alex arrives in Berlin to explore his sexuality. When, at last, he starts coming into his own, Hitler takes power, and nothing will ever be the same again. An exhilarating animated film based on a true story.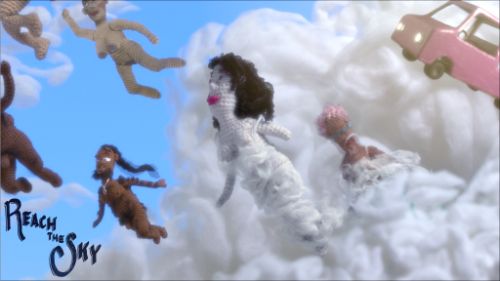 Reach the Sky
Dir: Daniel Sterlin-Altman
Production: Shaun Brodie
Canada, 2018, 6min., English, no subtitles
Three oddball friends in three separate cars go on a magical, unpredictable journey that is pure fantasy, not to mention all kinds of wires and strings.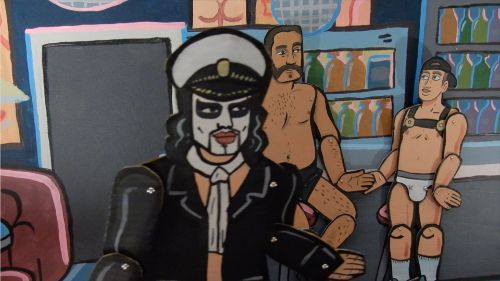 In the Dark
Dir: Rory Midhani
Germany, 2018, 4min, English, no subtitles

An animated music video for the single In the Dark, by SADO OPERA, offering an amusing illustration of what goes on in the dungeons of a Berlin sex club's darkroom.