The film is available for viewing from November 12, 07:00 till November 21, midnight 
and for 24 hours from the start of viewing.  
More info on tickets order here
Contact us: Service@cinema.co.il 
TLVFest salutes the LGBTQ filmmakers in Brazil who are under attack by homophobic President Bolsonaro. The program brings fresh and energetic voices to the screen.
This program was created in honor of Suzy Capó, the founder of "Mix Brazil" festival and Felix Award, who passed away 5 years ago. "Mix Brazil" is the oldest and most important queer film festival in Brazil, and the Felix Award is a film award for films with queer topics at the Rio de Janeiro International Film Festival.
Duration: 95 minutes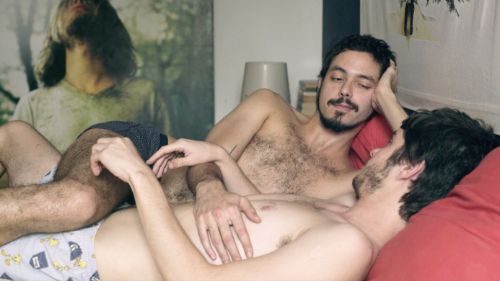 The Last Romantics // Os Últimos Românticos
Directed by: João Cândido Zacharias
Production: Tatiana Leite
Cast: Maurício Barcellos, Lucas Canavarro, Victor Lisboa Gorgulho
Brazil, 2019, 12 min, Portuguese with Hebrew subtitles
Two young men share different points of view of the same sexual encounter in a public space: a cinema.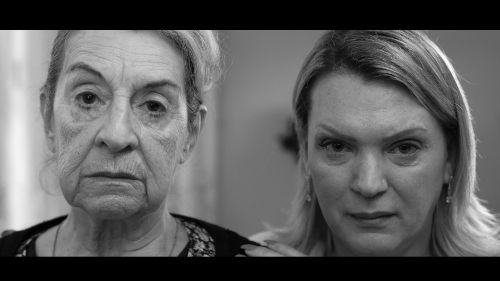 Selma after the rain // Selma Depois da Chuva
Directed by: Loli Menezes
Production: Vinil Filmes
Cast: Amélia Bittencourt, Selma Light
Brazil, 2019, 12 min, Portuguese with English subtitles
Gently told and beautifully photographed in black and white. Selma, a trans woman, returns home 30 years later to fetch her mother who suffers from Alzheimer's.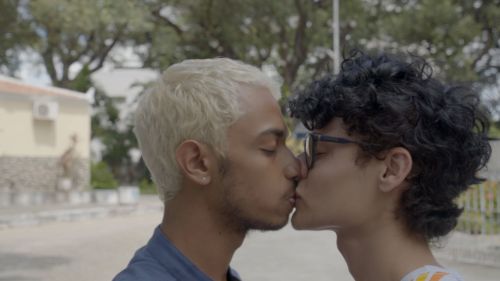 Take Wing // Revoada
Directed by: Victor Costa Lopes
Production: Luciana Vieira, Victor Costa Lopes
Cast: Jupyra Carvalho, Lucas Madi
Brazil, 2019, 14 mins, Portuguese with English subtitles
Ants fly in downtown Fortaleza on a dawn lost in time.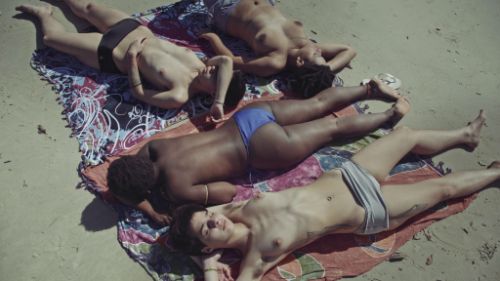 Breakwater // Quebramar
Directed by: Cris Lyra
Production: Camila Gaglianone
Cast: Ananda Maranhão, Elis Menezes, Lana Lopes, Raíssa Lopes, Yakini Kalid
Brazil, 2019, 25 min, Portuguese with English subtitles
A group of friends from São Paulo go on a trip to a remote beach. While they wait for the new year's eve, they build a safe and pleasant environment through music and friendship. They take care of themselves, they own their bodies, their sexuality, their memories and they feel free.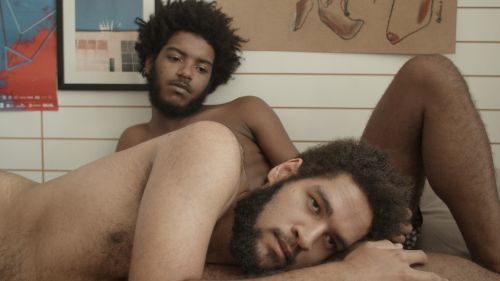 Afronte
Directed by: Bruno Victor, Marcus Azevedo
Production: Renata Schelb, Juliana Melo
Cast: Victor Hugo Leite, Agostinho Santos
Brazil, 2019, 16 mins, Portuguese with English subtitles
Fiction and Documentary style come together to display the process of empowerment and transformation of Victor Hugo, a black gay young man who lives in the suburbs of Brasilia, Brazilian Capital. His story is told along with interviews of other young men, who tell of different forms of resilience, in discourses of valorizing the young black gay men.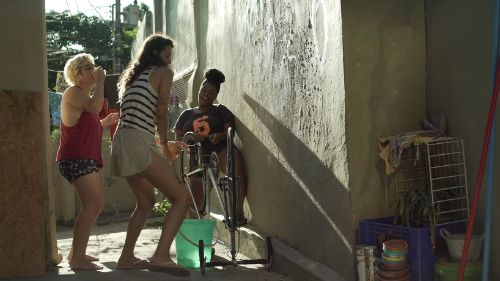 Fish // Peixe
Directed by: Yasmin Guimarães
Production: Yasmin Guimarães, Gabriel Quintão
Cast: Andrea Copio, Lorena Tofani, Felipe Olivero
Brazil, 2019, 17 min, Portuguese with English subtitles
Marina is a young woman who works in a delivery service with her bike. A car accident disrupts her daily routine. A piece of young lesbian life presented in a very natural, positive and humorous way.