PRIDE TV ISRAELI SHORT FILMS COMPETITION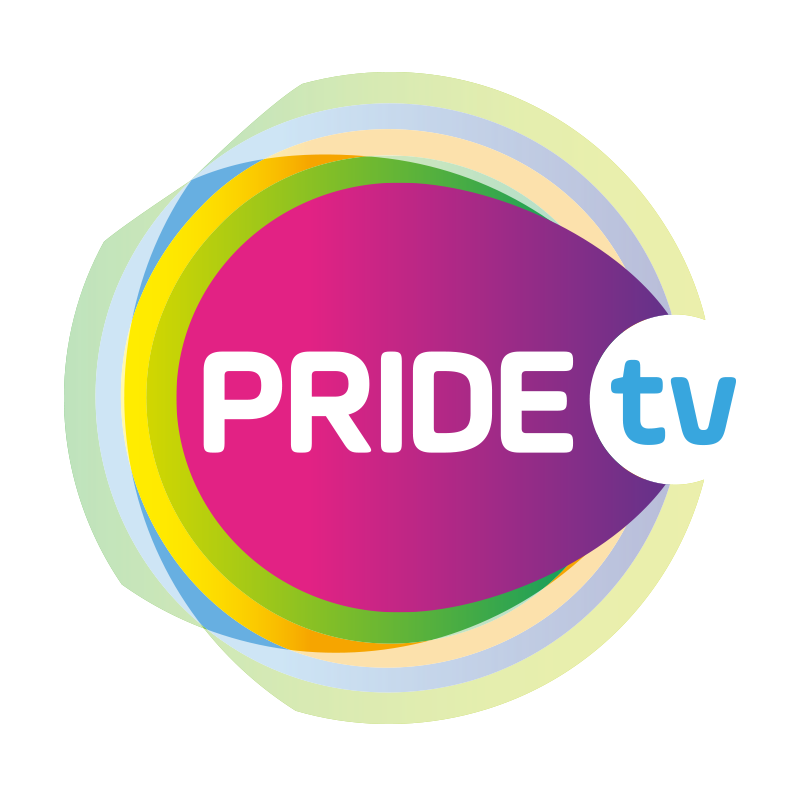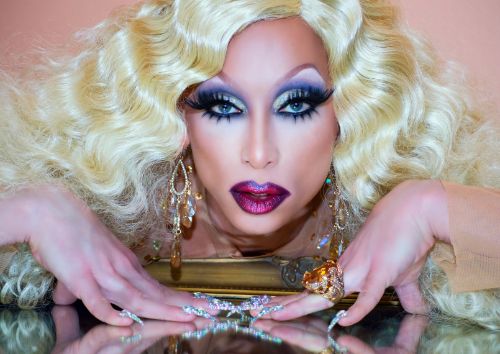 Sherry Vine 
Raised Amish, at 16, Vine learnt she was both Jewish and adopted. She then ran away from home and became a "showgirl".
She headed to NYC and in 2002, began performing as a drag queen who would sing her own songs live, as well as embarking on a diverse career that included appearing in a variety of successful Off-Broadway plays, cabaret and club shows, and roles in film and television series including "Wigstock", "Stonewall", Bruce LaBruce's "Raspberry Reich", "Squeezebox", and dozens of other films.
Sherry Vine shot to international superstardom thanks to her YouTube channel that's been active for the past 12 years, where she regularly shares parodies of Madonna, Lady Gaga, Britney Spears, and other pop singers' greatest hits. Her videos have been viewed by millions worldwide and have taken her act all over the world – the UK, Ireland, Germany, Australia, Iceland, Austria, Hungary, Romania, France, Finland, Estonia, Canada, as well as every state across the US.
Despite her tremendous success, Sherry has always kept both feet on the ground. She is a regular fixture at LGBT fundraisers and has mentored many young drag queens.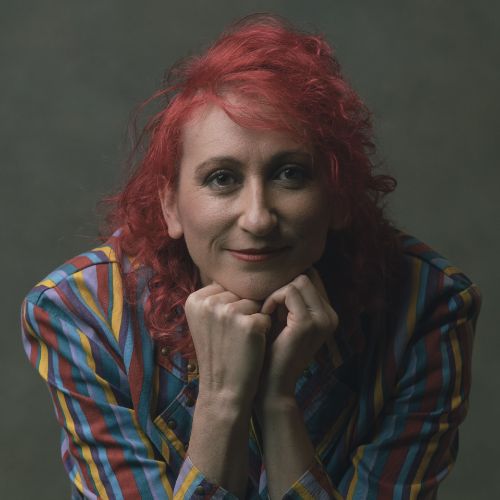 Rachel Mason
Rachel Mason is a Los Angeles-based filmmaker with an extensive background in visual art and music.
Her first feature film, "The Lives of Hamilton Fish", is a historical fantasy that toured internationally as a live performed concert. Mason most recently directed and received an Emmy Nomination for the Netflix Original Documentary "Circus of Books", executive produced by Ryan Murphy. The film details her own biographical story, growing up as the child of pornographers at the center of the gay community. She also wrote and recorded the film's end credit song, "Give You Everything". In 2019 Rachel Mason was featured as one of Indiewire's "25 LGBTQ Filmmakers on the Rise."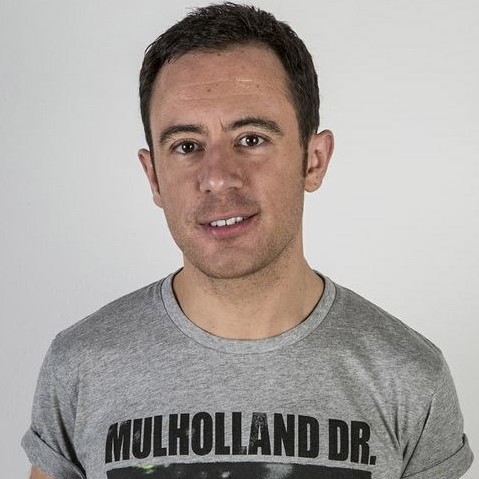 James Kleinmann
British-born writer, broadcaster, actor, and filmmaker is the founder and editor of New York based LGBTQ+ culture website The Queer Review (TheQueerReview.com). He contributed film reviews and interviews to Gaydar Radio, Gaydio, the UK's most listened to national station, BBC Radio 2 and has contributed to the UK's best-selling LGBTQ publication, Attitude Magazine.
James is a member of GALECA: The Society of LGBTQ Entertainment Critics and a graduate of University College London and Drama Studio London. He's visited Tel Aviv frequently and is delighted to be on the jury at this year's TLVFest.
Official Competition: Narrative
Limor Shmila
Limor Shmila is a well known Israeli casting director ("Sand Storm", "Big Bad Wolves" and more), scriptwriter and director. Winner of the Israeli Academy Award for best casting director for her work in "Sand Storm" (2016).
"Montana", Limor Shmila's debut feature film, premiered at the Toronto International Film Festival (TIFF) 2017. Her second feature film "That's The Way You Love" will be released this year.
These days Shmila is working on her next feature film "Welcome To The Alpha Motel".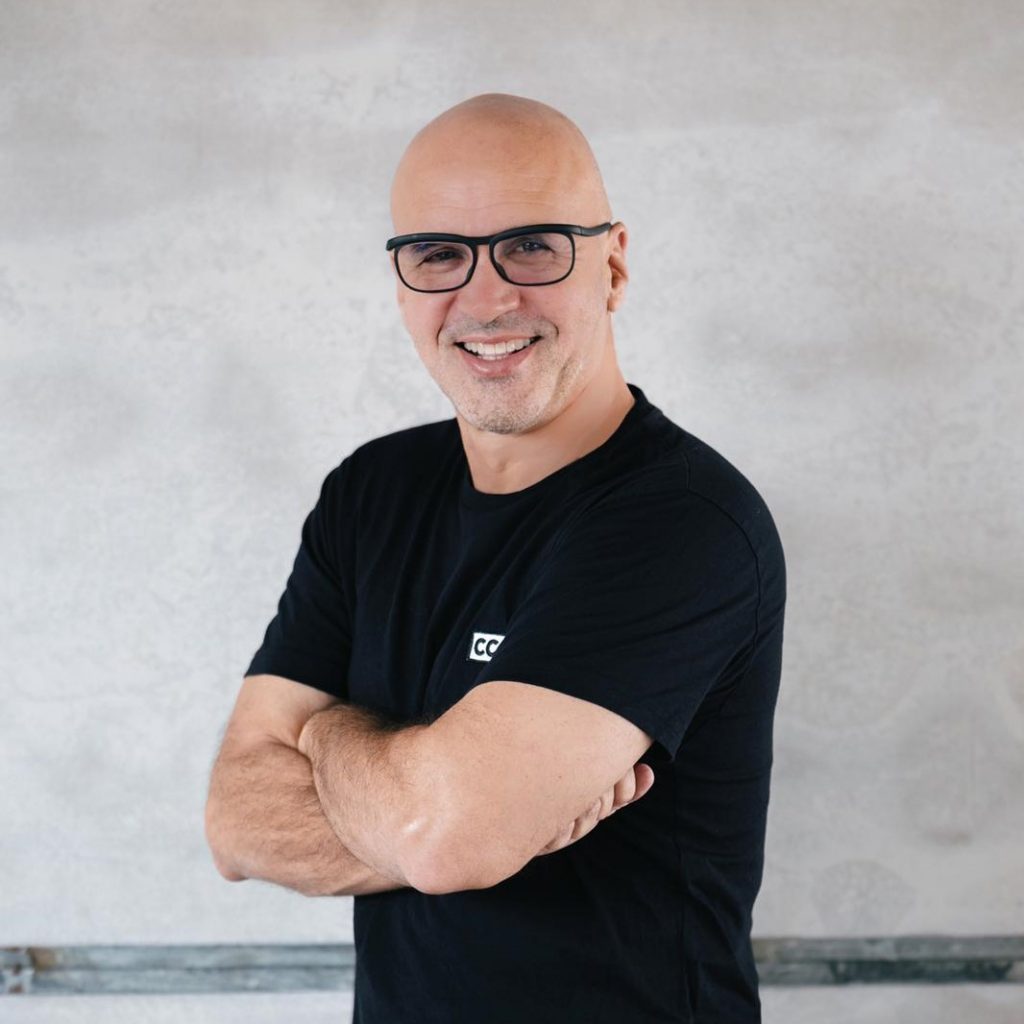 Gal Uchovsky 
In 2020, Gal Uchovsky co-created the doco-series, "The Pride Revolution" (broadcast on KAN 11 in Israel). He produced the film, Sublet, directed by Eytan Fox, that premiered at the Tribeca Film Festival 2020 and is now screening at film festivals across North America.
Uchovsky is a journalist, television personality, filmmaker and a longtime LGBTQ activist. He co-founded IGY- Israel Gay Youth Organization, the largest LGBTQ orgnization in Israel.
He wrote the screenplays for Eytan Fox's films Gotta Have Heart, Walk on Water and The Bubble. He produced the films, Yossi & Jagger and Cupcakes. In 2018, he created the international web series, "The Bar Mitzvah."
Uchovsky hosted various television shows including, "The Inner Circle," "A Decade's Soundtrack" and "The Arena." He was a judge on "Kokhav Nolad," the Israeli version of "American Idol," for five seasons.
As a journalist, he was the editor of the Tel Aviv paper, Ha'ir , and the art and leisure editor of the daily newspaper, Maariv. Currently, he writes a weekly column for Mako, one of Israel's leading websites.
Uchovsky lives in Tel Aviv with his life partner, Eytan Fox.
Lior Elefant
Lior Elefant is a feminist activist dedicated to support and promote women in the media industries in Israel.
Since 2008 she co-founded and/or took part in projects related to women and the media. She is the director of "Lethal Lesbian" – an Israeli lesbian film festival, and the head of the Israeli Women in Film and Television Forum. She is currently co-CEO of Women in the Picture Association and working on her Ph.D. in sociology at Ben Gurion University of the Negev.
OFFICIAL COMPETITION: DOCUMENTARY
Roy Goldman
Director and film editor. Studied at the University of West London and at the Minshar school for Art, Tel Aviv. His graduation docu film "Rebbetzin Falsch" won several awards in festivals around the world, and was screened at the TLVfest last year.
Today Roy works as an editor in television shows on the leading broadcast networks and as an independent film creator. He is the editor of the shows "Bake-Off Israel", "Swegers", "Good Evening with Guy Pines" and "KAN-News". He is currently developing a new doco-series.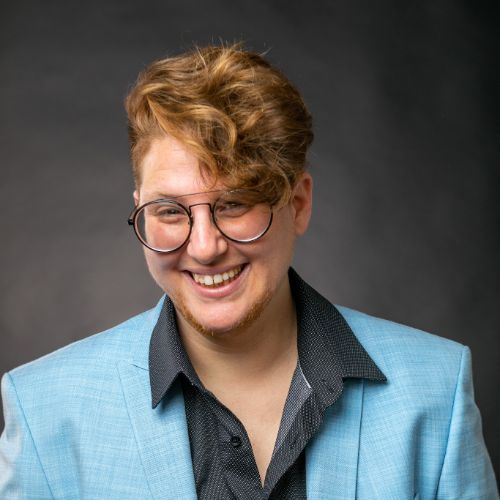 Charlie Kleinman
Trans activist: public speaker, media personality and diversity and inclusion advisor.
For the past 5 years, they have been writing on gender, LGBTQI, and trans-specific issues at Israel's most-read news site, Ynet.
They have starred in "Shirley-Charlie", a web documentary series about their life and work, and created two groundbreaking columns: "Tour de Trans" that brings to light personal trans stories, and "The Neighbors' Rainbow" that covers LGBTQI human rights issues worldwide.
Kleinman has received international praise for their lecture "Is That a Boy or a Girl?". They are the founder of the Israeli transgender employment Facebook group and work as an advisor for companies on trans diversity and inclusion at workplaces.
Dana Olmert
Dr. Dana Olmert is a senior lecturer at the Literature department at Tel-Aviv University and an editor at Achuzat Bayit Publishing House. She is also an activist for the LGBTQ community and on the board of Breaking the Silence organization.
Her first book, Predicaments of Writing and Loving: The First Hebrew Women Poets, was awarded the 2009 Bahat Prize by the University of Haifa, and was published in 2012.
Her second book, A Barricade of Mothers – Mothers of Soldiers in Israeli Zionist Culture and Literature, published Dec. 2018, concerns Hebrew literary works written between 1905 and 2010, whose protagonists are mothers of soldiers
OFFICIAL COMPETITION: INTERNATIONAL SHORT FILMS
Shauly Melamed
Shauly Melamed is an Israeli film director and editor. His film "Mini DV", that was assembled of footage from his childhood video camera, won best short at the TLVFest 2019 and was screened in many film festivals around the world including the Atlanta Film Festival.
He is currently working on his first feature film, that is based on home video archives of both his and other LGBTQ members.
In addition to his work as a director, he is an editor of many films and works at the Ben-Mayor& Farage studio, where he recently edit the successful documentary "Spotting Yossi" (HOT8).
He is about to graduate his studies at the Steve Tisch School of Film and Television (TAU), while currently editing a documentary on the Israeli singer Shoshana Damari and a feature directed by Idan Haguel.
LeeOz Levy
LeeOz is a trans activist , drag performer and actress.
She made her first screen appearance on the drama series "The Magpie" as Shei. Lioz played the lead role in the short film "Her Dance", directed by Bar Cohen.
She performs on stage in her drag persona-Oz, and was a leading social activist for trans rights on the 2018 LGBTQ protest in Israel. She is currently an activist at IGY- Israeli gay youth organization, and works as a lecturer in the Israeli Health ministry, promoting the better care for people on the trans spectrum.
Reut Naggar
LGBTQ+ Strategy Director at the Tel Aviv-Yafo Municipality, Entrepreneur and producer specializing in Women and LGBTQ+, Founding Partner at WDG LGBTQ+ Community News alongside George Avni, Board Member at the Association of LGBTQ+ task force (Aguda), Board member at LGBTech, Chief Producer at the TLVFest 2015, Co-founder and producer of "LesbiHonest" – theater show – sketches and proud poetry about women who love women alongside Mika Ben Shaul, Founding partner of the "Haya" Forum – the Queer Mizrahi forum, former director of religion and state dep. at the Israeli Alliance organization, former director of the "Tashtit" Community – the Be Free Israel NGO Activism School for the Separation of Religion and State, founding member of the "Pink Panthers" organization – who led the 2018 equality protests , A member of the production of "The Slut March" 2017 – Freedom for Women (Sexual, Economic, Social, Occupational), Production of Social Events in Focus for LGBTQ+ Proud Seder Night, LGBTQ+ Gold Conference (for LGBT seniors) in collaboration with the LGBTQ+ Association And the Proud Center, initiating the women's campaign at the front as a theme for the Pride Parade 2016, holds a bachelor's degree in chemistry with a specialization in medicine from Bar Ilan University.
Documentary film project in memory of Chen Langer
Stephanie Abramovich
Stephanie Abramovich-Lahav married to Perach and a mother to Noam and Romi.
She has been a video director and editor for over 20 years.
She was the first graduating class for the department of Film "HaMidrasha" from Beit Berl.
Her film, "Watching You" played at 40 international film festivals and has won 5 first-place awards and was distributed globally on DVD.
Stephanie has edited over 20 award-winning documentary films that were aired both in Israel and internationally on doco channels.
As well, she was the video editor for the Israeli investigative journalism show, "Uvda" for over ten years. Additionally, she video edited the series "Avudim", "Mechubarim", and more.
Marlyn Vinig
Marlyn Vinig is a screenwriter, lecturer, researcher, poet and film critic. An ultra-Orthodox mother of seven, she was born in Australia and lives in Jerusalem.
Her master's thesis on Orthodox Cinema was published by Resling in 2011. Her second book "So What We Had Here" (2015) was inspired by cultural critic Roland Barthes and was published by Safra, as was her third book "Free Panic" (2017). Her fourth book, "Their own Cinema"(2020), which deals with the second decade of ultra-Orthodox cinema and is based on a doctoral dissertation she wrote at the Hebrew University, is currently being published.
She served as a member of the Film Council and served on many public committees. In addition, she established the first studio for acting in the ultra-Orthodox community and the first drama school in an ultra-Orthodox college, and lectured at a variety of universities, colleges, seminars and conferences in Israel and abroad.
For the past decade, she has been the film critic for the Salona website and the "Women" magazine, broadcasting reviews on the B network and as a regional reporter on the "Culture Club" program. She was recently appointed cultural critic of the TV show "Cultural Agent".
Ofer Langer
Ofer Langer, Chen's brother, has been in the field of marketing for the past decade.
"Chen left us right in the month when LGBT community celebrated the Pride events. My brother has always seen the cinematic media as a mouthpiece for marginalized groups. And I… I perceived our crowdfunding as a tool to grow out of my personal struggle – to take a crisis and turn it into something that will help me be engaged in positive action: both to commemorate my brother in a beautiful way and to continue his path by contributing to the community."
Rinat Klein
One of the most influential women in the Israeli television. She is a journalist and content editor. She is the Editor in Chief of Channel HOT8. Klein is the CEO of HSCC- Slutzky Communications, one of the leading Israeli content companies in Israel, that operates channels HOT8, HOT Entertainment, HOT-Real & HOT Kids. She is the editor in chief of many popular shows and series.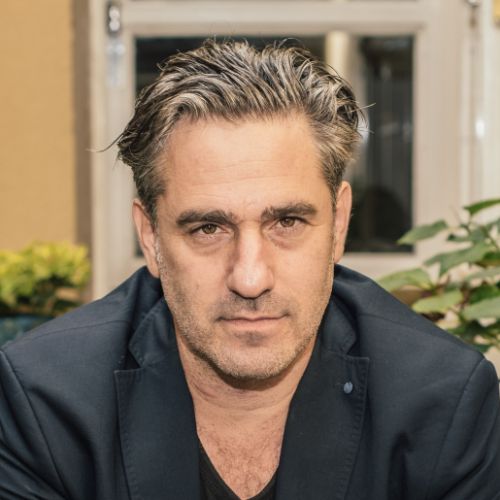 Tomer Heymann
Born in Israel in 1970, Tomer Heymann has been directing documentary films and series for over 20 years.
He is the co-founder of Heymann Brothers Films with his brother, Barak. Both Tomer and Barak were included in the top 10 list for most influential people in Israeli culture.
Many of his documentaries focus on the minorities in Israel, which brings extraordinary cultural experiences to audiences. Tomer screened and won awards at international film festivals, such as Berlinale, HotDocs, IDFA, and LAFF. They have been theatrically released around the world, making him one of the Documentary Film industry's leading directors.
Cinematic and TV credits include "Bridge Over the Wadi" (IDFA 2006), "Paper Dolls" (Winner of 3 awards- Berlinale 2006), "I Shot my Love" (Berlinale 2010, Award winner- Hotdocs 2010), "The Queen Has No Crown" (Berlinale 2011), "Who's Gonna Love Me Now (Audience Award- Berlinale 2016), "Mr. Gaga" (Audience Award SXSW 2017), "Jonathan Agassi Saved My Life" (Best Documentary Film at Jerusalem Festival and winning Ophir Award).
Tomer teaches at several films schools in Israel and is currently engaged in a number of ongoing projects.
Narrative film pitch in associasion with Gesher Film Fund

Bat-El Moseri
Bat-El Moseri is a filmmaker, a screenwriter and actress. A Sam Spiegel Film and Television School graduate. "Committed", the short film she wrote and played in, won the Israeli Academy Award 2019. Her short film "Bracha" (HOT television company) is nominated for the Israeli Academy Awards 2020. Moseri was nominated for best supporting actress for her role in the drama "Doubtful"(2017) and is nominated for her role in "Boutique Paris"(2020).
Moseri is currently working on a new series for HOT and on her debut feature film.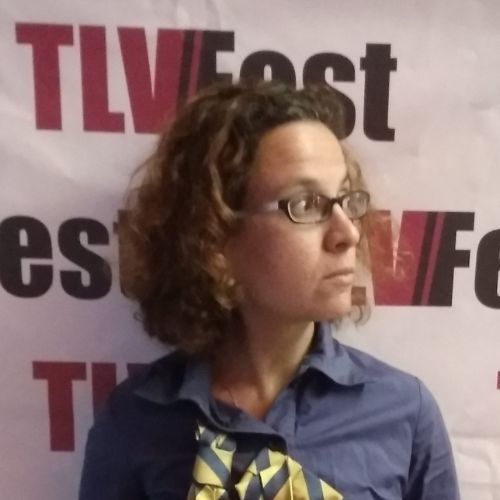 Dr. Yasmin Max Sason
Writer, media researcher and script editor.
Teaches at Minshar for Art and Sapir college.
A member of the academic LGBT and Queer Theory conference at Tel Aviv & Ben Gurion University.
Her PhD dissertation entitled "Lesbian Moments" – lesbian representation in Israeli film & television.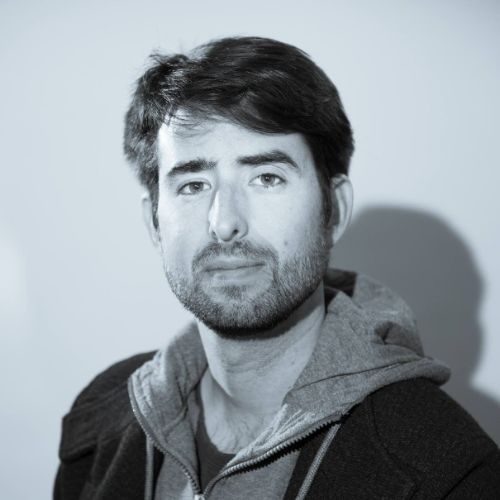 Shai Blanc-Mashiach
Director, screenwriter, editor and film teacher. He studied F.A & B.Ed in the Faculty of Arts – Hamidrasha, Beit Berl College. His graduation short film "Meir" won best student short at the Haifa International Film Festival 2017 and had screened in many film festivals world wide, including BSFF, JFW & Munich short film festival. His short film "No Locked Doors" had its Israeli premiere at the TLVFest 2014 and had its International premiere at the TGLFF, Torino, Italy. He is the editor of many short films, documentaries, music videos and trailers. He recently edited the short film "S'temi" (Dir: Noa Aharoni; 8 Productions) that is nominated for the Israeli academy awards 2020.
Young Filmmakers Competition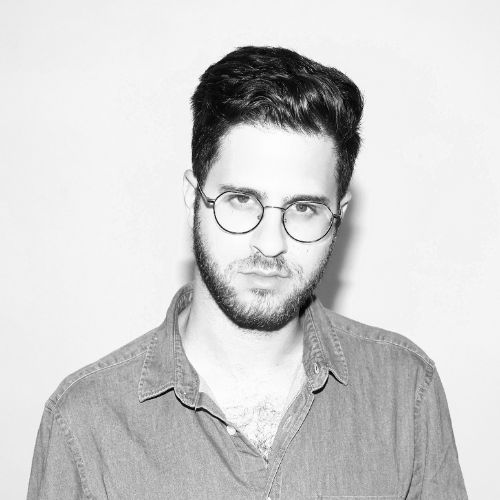 Yotam David Cytter
Screenwriter, producer, and director. A Sam Spiegel Film and Television School graduate.
In 2014 he won Best Short Script in the TLVFest 2014 for his project "Sixth Grade Slow Dance". He produced and directed the film that was premiered at the TLVFest 2015 and had screened the film in many film festivals worldwide.
Yotam was manager of the Israeli program and foreign affairs of the TLVFest (2017-2018) and takes part in the festival's production every year.
In 2018 he established Kitschkes festival for kitsch, campy and trashy films in Cinematheque Holon and had worked there as a program manager for the cinematheque. In 2020 he was the program manager of the Cinema South Film Festival. Yotam has a BSc in Biology and is a lecturer in biochemistry at the Ridman College. He continues his work as a director and producer with his life partner, Shahaf Mor, in Puvidels Production, their production company for fashion marketing videos and shorts.
Naama Fluksman
Naama has been a part of the TLVFest festival since 2018. She started as a lector in the lesbian competition and a year later became the festival's social media manager.
Naama studied film in Minshar School of Arts and founded (along with Yael Nudelman) 'Boom Baframe', a monthly student film screening night.
She's currently working on her first short film.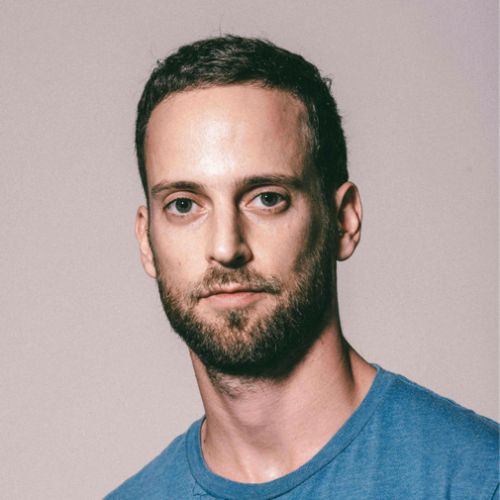 Assaf Raz
TLVFest 2020 Producer.
Video & Filmmaker and producer.
Between Tel Aviv & Berlin, produced this year the feature "Third Body" that is premiering in the TLVFest festival. At the same time acts as a product manager in the tech industry, graduated engineer from BGU.
Lives in Tel-Aviv. Volunteered and worked in the past in IGY – Israeli gay youth organization.