OFFICIAL COMPETITION: Best Israeli Short - Sponsored by PRIDE TV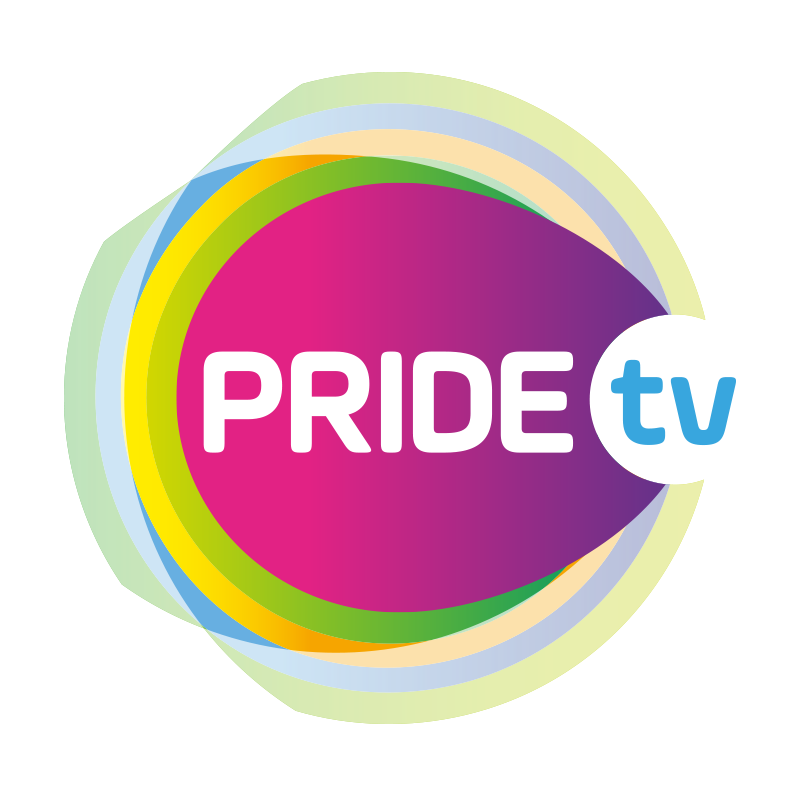 Winner:
Johnita
Directed by: Alon Reter
Johnita was selected because it poignantly captures the experience of a trans woman as she works towards her life goal of being a singer. The depth of the exploration in the intimate scenes give the audience exposure to a specific cultural situation, allowing us to have access to several levels of the experience from a very personal point of view. It is an outstanding documentary and worthy of winning the top prize.
Honorable Mention:
Polygraph
Directed by: Samira Saraya
The Jury gives its honorable mention to Samira Saraya's Polygraph for its compelling depiction of the convergence of the political and the personal. Saraya brings specificity, nuance, and no easy answers to the complexity of the central relationship and its wider significance, with impactful acting performances.
OFFICIAL COMPETITION: NARRATIVE
Winner:
Lingua Franca
Director: Isabel Sandoval
We are thrilled to choose the film LINGUA FRANCA By Isabel Sandoval, Who wrote directed and played the lead role in this intense drama about a transgender immigrant from the Philippines, trying to survive racist side of America under the Trump presidency. A beautifully written script and excellent directing, that contains delicate and genuine relationships, and an intense political swirl. The filmmaker intertwines the cross-generation relationship between patient and caregiver in a hypersensitive way, without any cliches. We are vey impress with the filmmaker and her outstanding performance. We are looking forward to see more of her work!
Honorable Mention:
Suk Suk
Director: Ray Yeung
We are happy to give the honorable mention to the film SUK SUK by Ray Yeung. The film deals with elders, coming out later in life in a sensitive and touching way. The story of two retired elders that are trying to live their best life, without hurting the feelings of their children and grandchildren, makes a surprising and heart-warming film. The attempts of the elders to make a gay oriented assisted living facility is charming.
OFFICIAL COMPETITION: DOCUMENTARY
Winner:
Keyboard Fantasies: The Beverly Glenn-Copeland Story
Directed by: Posy Dixon
Watching this film resembles a walk through a beautiful zen garden. The optimism and joy of the film's hero is contagious, while giving the viewer a chance to see a unique perspective on LGBTQ identity, inter-generational communities, creativity, and the power of
listening to your inner self.


Honorable Mention:
Things We Dare Not Do
Directed by: Bruno Santamaría Razo
A poetic, minimalistic and beautiful documentary. A young queer person who lives in a poor town in Mexico, that lacks any community support system, seeks his own path. The film's biggest achievement is by revealing the complexity of this far and strange reality with few words. The film captures both hard and moving moments in the hero's life through exceptional cinematography that brings the viewer closer to him.
OFFICIAL COMPETITION: INTERNATIONAL SHORT FILMS
Winner:
Sangro
Directed by: Thiago Amaral Minamisawa, Bruno H Castro, Guto BR
The jury deliberation was challenging due to the great choice of films in the international short competition. The jury were deeply touched by the winning film as it describes a crisis in life, and the strength in overcoming and accepting yourself. Our path as a community is a long and painful road to walk through, yet it strengthens us and enhances our sensitivity to one another. This doco-animation short offers a glimpse to the filmmaker's stream of consciousness and his coping mechanism after he discovers he is HIV positive. The brilliant animation inspired by the world of painting and art, makes this film mesmerizing. It is an honest film, a life changing experience on screen, and a story of coming out of the HIV closet. A closet we as a community must shatter. 
Honorable Mention:
Panthers
Directed by: Èrika Sánchez
A charismatic film with two charming (each in her own way) heroines. In a short time the director describes a complex relationship, without over defining, or any cliches – this film is a breath of fresh air. Displaying brave and uncompromising femininity.
Honorable Mention:
Fabiu
Directed by: Stefan Langthaler
Using precise and spectacular cinematic language, great and accurate performances of the cast. and a story that pushes its heroes to their limit. The filmmaker presents a relationship that we don't tend to like or talk about, between an elder man taking care of his pearlized wife and a young gay caregiver that leads the hero to a total loss of control on his thoughts and acts. the film stood out in its way of bringing two strangers into such a complex situation in a well-made and precise way.
DOCUMENTARY FILM PROJECT IN MEMORY OF CHEN LANGER
Winner Project:
Don't Be Silent – Nataly Eichengrin 
A project about a hero that represents a social struggle on three different levels: the struggle of coming out of the closet as an Haredi Jew, an inner struggle due to sexual assault that went against all his believes and the values he knew by a rabbi – who he looked up to, and an inner struggle between his aspiration to forgive and the anger he holds inside. A story about a person who learned to forgive and let go of his grudge, teaching us of positive thinking, and making pain into pride, beauty and luxury manifested in fashion designs that tell the tale of his past.
Honorable Mention:
The Gay Athlete – Dor Vitalin & Naomi Baniel
A glimpse into the unspoken issue in the Israeli sports: Coming Out. The filmmakers present the duality in the life of a hero who doesn't want to represent the whole LGBTQ community, and his way of life as a lecturer that encourage athletes to come out of the closet and embrace their identity.
NARRATIVE FILM PITCH IN ASSOCIASION WITH GESHER FILM FUND

Winner Project:
Or's Mother Has An Audition
Karina Stepansky
YOUNG FILMMAKERS COMPETITION
Winner:
Innocently
Directed by: Naama Narkis
The film present a delicate and sophisticated look in to the difficulties in choosing between the opportunity feel real love and the comfort of hiding in normativity. An outstanding direction and cinematography combined with fine acting, reveals complex relationships and a tormented soul. Mature, realistic, personal, and touching film.
Honorable Mention:
Vanilla
Directed by: Daniel Shimelmits
Surrealistic, daring and mesmerizing cinema. The great performance of the leading actor and the creative use of the medium, investigate fantasy vs. reality and raise questions regarding sexuality and intimacy.